Register for Your Chance to Win a New Chrysler Pacifica Hybrid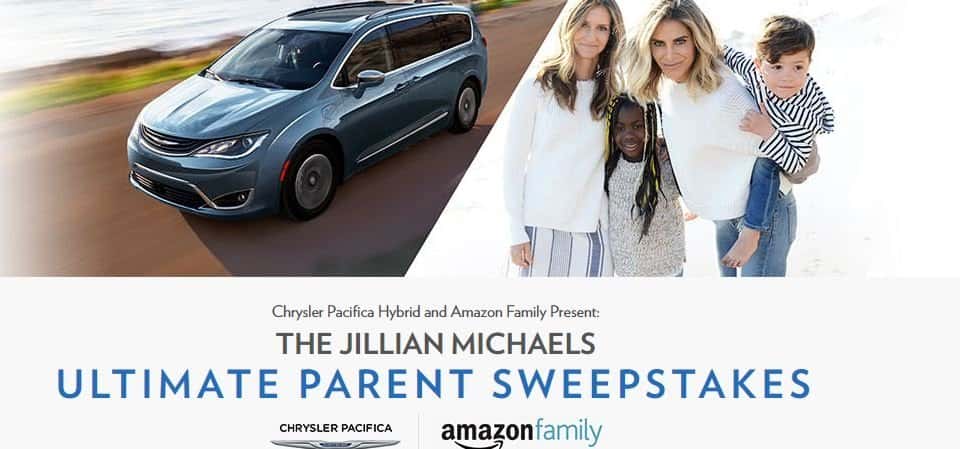 There are less than two weeks left to register to win for a new Chrysler Pacifica Hybrid, $1,000 Amazon.com gift card and a personalized family fitness session with famed fitness trainer, Jillian Michaels. You can register to win here!
All-in-all the grand prize amounts to a pretty sweet gift for a family. A new fuel efficient minivan for everyone to enjoy, $1,000 to spend on anything available on Amazon.com (so the possibilities are nearly endless) and the whole family can get a workout and exercise advice from fitness guru, Jillian Michaels.
The Chrysler Pacifica Hybrid is America's first and only plug-in hybrid electric minivan and it can operate on battery, a gas engine or in hybrid mode, which is a combination of both. When in hybrid mode, the Chrysler Pacifica Hybrid averages 84 MPGe (miles per gallon equivalent) and the minivan can travel 33 miles when powered by just the battery.
Participants can register everyday through July 14, and all it takes is an email to sign up! Good luck to all who participate. If you don't end up winning the vehicle, but you still want the Chrysler Pacifica or Pacifica Hybrid, come by Hollywood Chrysler Jeep. While we may not be able to give away minivans, we will definitely help you get the best finance or lease deal possible.