Canine Companions for Independence: Prue's Eleventh Month in Training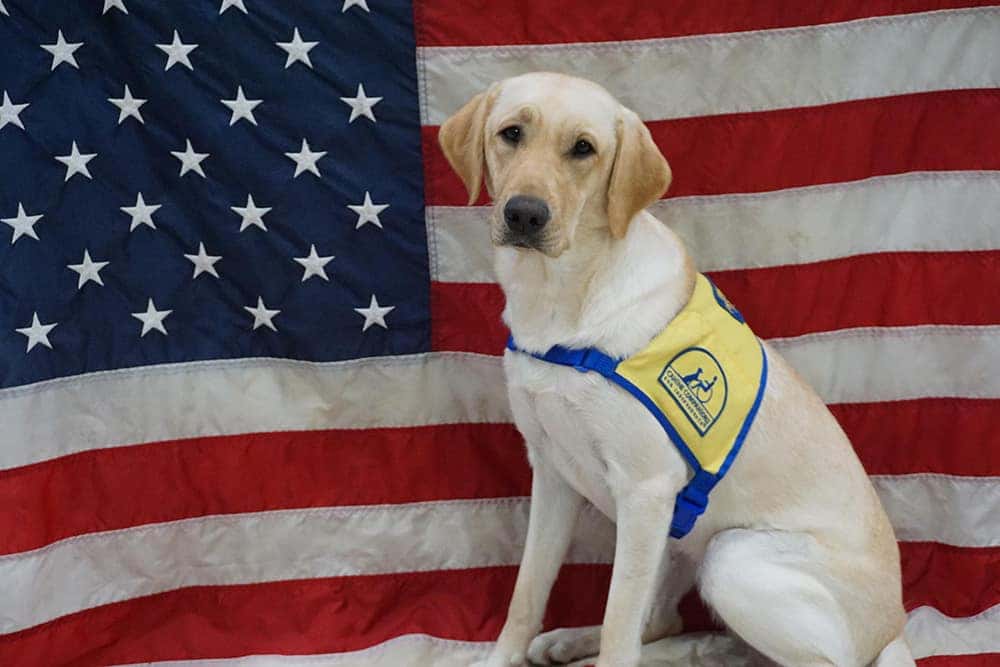 Not too long after the debut of the Chrysler Pacifica, Fiat Chrysler Automobiles announced a new product, the BraunAbility Chrysler Pacifica, and around the same time they also partnered up with Canine Companions for Independence to start a new initiative, the 'Give a Dog a Job' campaign, and that got us thinking … why not make this campaign local?!
It's almost been one year since we started following Sheryl and Prue on Prue's journey to become a service dog. Prue has grown so much since we first met her and she's learned a lot as well. Prue is currently 13 months old and she nearly looks like a full-grown labrador.
Prue has been very busy in her last few months of training. Last time we spoke with Sheryl, she and Prue had just gone to visit the grieving students and teachers of Marjory Stoneman Douglas High School. Since then, Prue has visited Nob Hill Elementary school and had students read with her, she also has been to Gainesville, Orlando, shopping malls and restaurants. Prue did an educational outreach at Broward College along with other service dogs from seeing eye and search and rescue she helped explain the differences each service dog performs.
Currently, Prue is perfecting her right and left side movements on command, entering a room and turning for directions, leaving things or getting them on command and playing and having fun with people and pups.
Stay tuned for our next update on Prue.
Hollywood Chrysler Jeep is proud to offer the BraunAbility Chrysler Pacifica and work with any customer interested in getting one. If you would like one, please reach out to us at 954-342-5070.