Canine Companions for Independence: Prue's Ninth Month in Training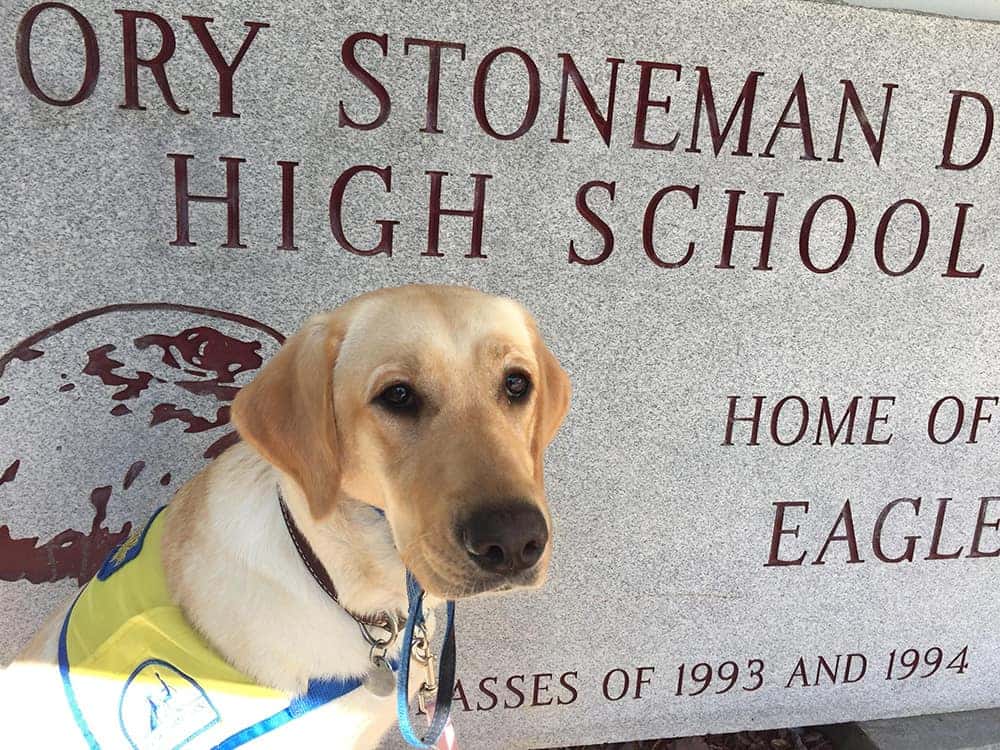 A few months ago, Fiat Chrysler Automobiles announced a new product, the BraunAbility Chrysler Pacifica, and around the same time they also partnered up with Canine Companions for Independence to start a new initiative, the 'Give a Dog a Job' campaign, and that got us thinking … why not follow a local dog in training to become a service dog? So we reached out to the South Florida chapter of Canines for Companions for Independence and we met Sheryl (trainer) and Prue (dog).
Getting bigger by the day, Prue is just three months away from completing her first year of training to become a certified service dog. Prue is currently 11 months old, and the number of things she has learned before she's even one-year-old is amazing.
Last month (February), we didn't do an update on Prue and that was because her and her trainer were unexpectedly busy with one of her first major missions as a service dog, offering support to the faculty and students at the Marjory Stoneman Douglas High School following the tragic school shooting that occurred on February 14. Prue was joined by several other dogs, as well as a number of other animals including horses and donkeys and the students and staff have benefited from the presence of animals.
Hearing about Prue's attendance and interaction with the students at Marjory Stoneman Douglas High School gave us quite a bit of pause. While we are aware that offering emotional support is a routine "job" or skill for service dogs, her attendance at Marjory Stoneman Douglas High School, a school so close to us, reminded us of the importance and potential impacts service dogs and their trainers can have on a community as well as individuals. And although (hopefully), other communities around the nation may not have the same experience, the work of service dogs and their trainers is so much more than a service to their future owner, but they truly impact their community, whether that's by helping a community grieve or giving an individual new opportunities within their local community.
Future Events
Following the event at Hollywood Chrysler Jeep on March 17, Prue and Sheryl are planning to have an event called Vital Flight Kids Day at the Miami-Opa Locka Airport on April 7 for children and families suffering from emotional and physical disabilities. The children can participate in rides, games, face painting and free airplane rides! The event is called vital flight kids day. More information is available at www.VitalFlightKidsDay.org
For more ways on how you can support Canine Companions for Independence, please visit CCI.org.