Canine Companions for Independence: Prue's Seventh Month in Training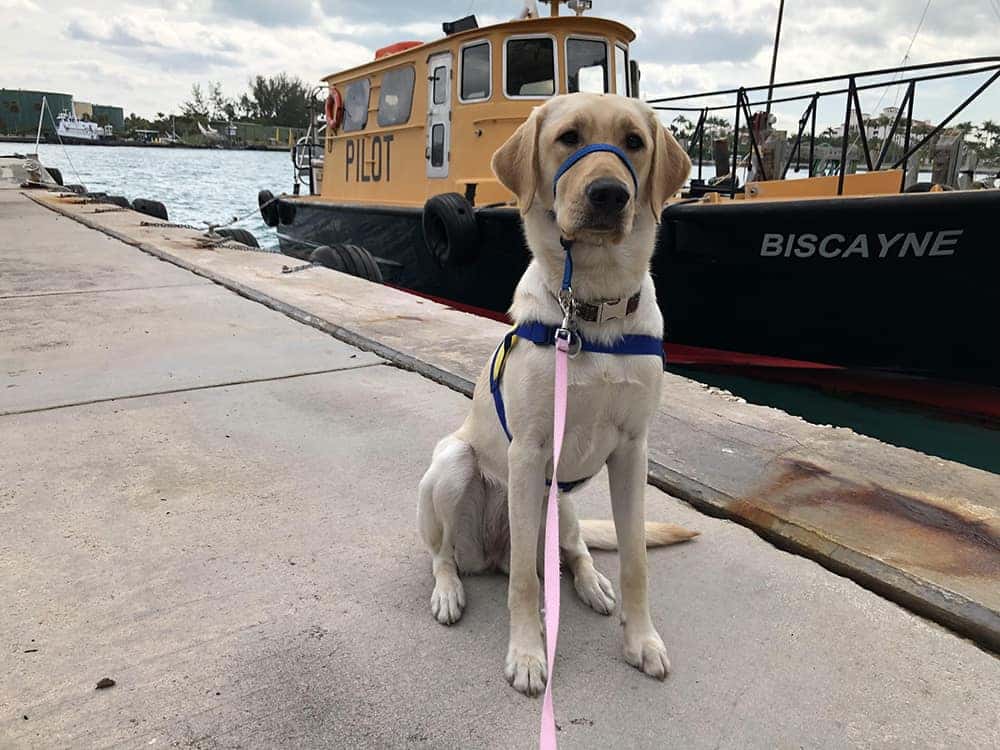 A few months ago, Fiat Chrysler Automobiles announced a new product, the BraunAbility Chrysler Pacifica, and around the same time they also partnered with Canine Companions for Independence to start a new initiative, the 'Give a Dog a Job' campaign, and that got us thinking … why not follow a local dog in training to become a service dog? So we reached out to the South Florida chapter of Canines for Companions for Independence and we met Sheryl (trainer) and Prue (dog).
Prue has had an excellent start to the New Year. Prue is currently 9 months old and she has not only grown a lot since she was given to her trainer, Sheryl, but she has learned a ton. Since Prue's last update in December 2017, Prue has been working on going up and down open stairs, which was a little intimidating for her at first.
Another important skill Prue is learning is barking on command. Barking on command is a very important feature for service dogs because it is one of the few ways they can communicate with owners that do not have impaired hearing. Service dogs are trained to be "silent" so they will not get excited and bark and disturb or frighten people around them.They need to be prepared for all social situations and remain calm and non-aggressive. Controlled barking is a guaranteed requirement for all service dogs, but sometimes the dogs may need to bark to alert others around if help is needed. For example, if a dog is working for someone that is disabled and they fell and need help the dog would bark on command and not stop barking until help arrives.
Hollywood Chrysler Jeep is looking forward to hosting the Canine Companions for Independence and KISS 99.9 at the dealership on Saturday, March 17 from 3-5 p.m.. The event will be a meet and greet for people to get a chance to meet local service dogs in training and learn more about their training and their jobs and lives after training.
Want to learn more about Canine Companions for Independence? Reach out to Canine Companions for Independence. If you are in need of a wheelchair-friendly Braunability Chrysler Pacifica, you can also reach out to us about that, too. We will help you throughout the whole process until you are in a vehicle that works for you. You can also view our available Chrysler Pacifica inventory online or come and test drive a Chrysler Pacifica today, we are open seven days a week.