Canine Companions for Independence: First Month of Prue's Training
A few months ago, Fiat Chrysler Automobiles announced a new product, the BraunAbility Chrysler Pacifica, and around the same time they also partnered up with Canine Companions for Independence to start a new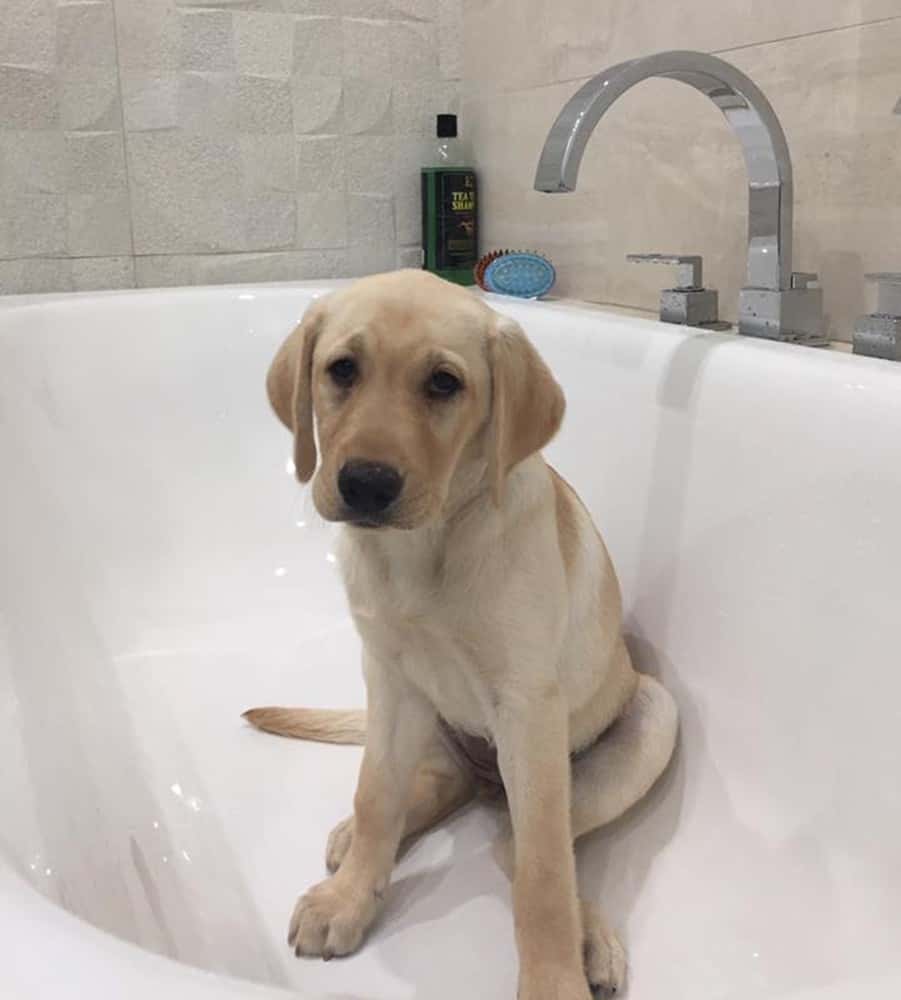 initiative, the 'Give a Dog a Job' campaign, and that got us thinking …
Prue's Monthly Update
Since the first time Prue met her trainer, Sheryl, in June, Prue has been busy! She loves to play with other dogs and people and is really a very happy pup. Prue is 17 pounds and growing and she has learned many of the same things most puppies learn their first few months of being with their family. At this point, Prue knows her name, commands like "come," "sit" and "lay," and she enters and exits her kennel on command.  Prue is also learning proper behavior during grooming tasks such as taking a bath, getting her nails trimmed and when getting her teeth and  coat brushed. In addition to improving on those skills, Prue is still learning commands like "stay" and "off" and how to ride in cars. One month down, 17 more to go.
Lucky for Hollywood Chrysler Jeep, tonight is the Grand Re-Opening of the Hollywood Chrysler Jeep showroom and Prue and Sheryl are going, so we'll be sure to take pictures!
About Canine Companions for Independence
Canine Companions for Independence is a non-profit organization founded in 1975. The non-profit organization provides people with disabilities highly trained assistance dogs, which provide their owners with ongoing support, independence and companionship. Canine Companion for Independence provides a person with a disability free of charge, but to raise, train, place and support a certified assistance dog amounts to a $50,000 investment, so donations are always needed. Followers can donate at www.driveindependence.org and for more information about the non-profit organization, visit cci.org or call 1-800-572-BARK (2275).]
About the BraunAbility Chrysler Pacifica
With the help of BraunAbility, Chrysler was able to produce and introduce the new BraunAbility Chrysler Pacifica this year.  The BraunAbility Chrysler Pacifica features patent-pending AccessAbility technology, effectively creating the largest interior space, as well as the widest door opening and side-entry ramp in the industry. These engineering breakthroughs ensure superior maneuverability and improved ease of entry and exit for wheelchair users.
Hollywood Chrysler Jeep is proud to offer the BraunAbility Chrysler Pacifica and work with any customer interested in getting one. If you would like one, reach out to us at 954-342-5070.