Dress Your Car Up This Halloween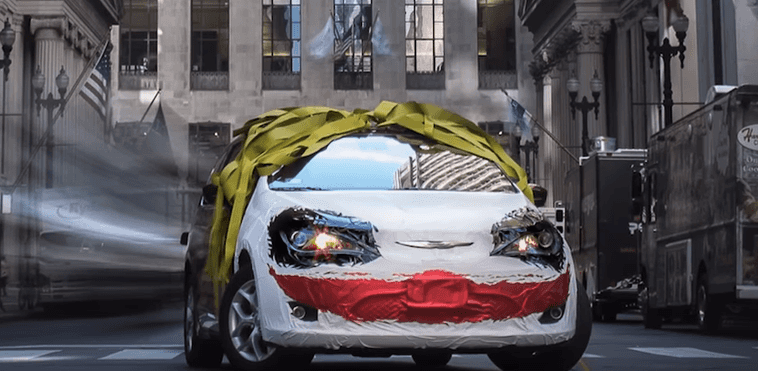 If you feel as if there's been a steady decline in trick-or-treaters visiting you these past few years, you're not alone. We recently wrote about the rising trunk-or-treat concept that's largely responsible for traditional trick-or-treating taking a backseat nowadays – not great for front porches, but a treasure trove of opportunities when it comes to dressing up vehicles. As we mentioned, trunk-or-treat events have members of the community meet up in a centralized location where these vehicles will be decked out in costumes of their own as they offer candy from the trunk.
These types of trunk-or-treat celebrations are quickly becoming the preferred method of parents who want to prevent their children from being exposed to altered sweets, scary costumes (these events are geared towards the littlest ones) and prevent them from crossing often-busy streets in low lighting. What's in it for the adults? Creative ways to transform their own vehicles, oftentimes much more than a basic monster mouth trunk shelling out candy. In fact, there are a few standout ideas when it comes to dressing up a Chrysler Pacifica and a Wrangler.
Chrysler Pacifica Starring as The Joker
The folks over at cars.com not only got into the spooky spirit by transforming a Chrysler Pacifica into the Joker, but they also drove the minivan around the scenic parts of Chicago where critically-acclaimed director Christopher Nolan shot his masterpiece The Dark Knight to really get the minivan into character. Cars.com personnel put a smile on the Pacifica's face by initially applying a large white vinyl decal to the front hood, black vinyl around the headlights to literally serve as the eyes, and some red vinyl across the grille and bumper to complete that sinister smile we've all come to know. Green construction paper that was cut into long strips served as the Joker's hair as it hung off the roof of the vehicle. A purple tarp complete with the villain's chilling catchphrase "Why so serious?" hangs over the sides, serving as the Joker's notorious iconic purple suit jacket. As child pedestrian fatalities have more than doubled in the past 20+ years, Cars.com hopes that their Joker Pacifica brings awareness to local trunk-or-treat events and Halloween safety in general as much as it brings the fun.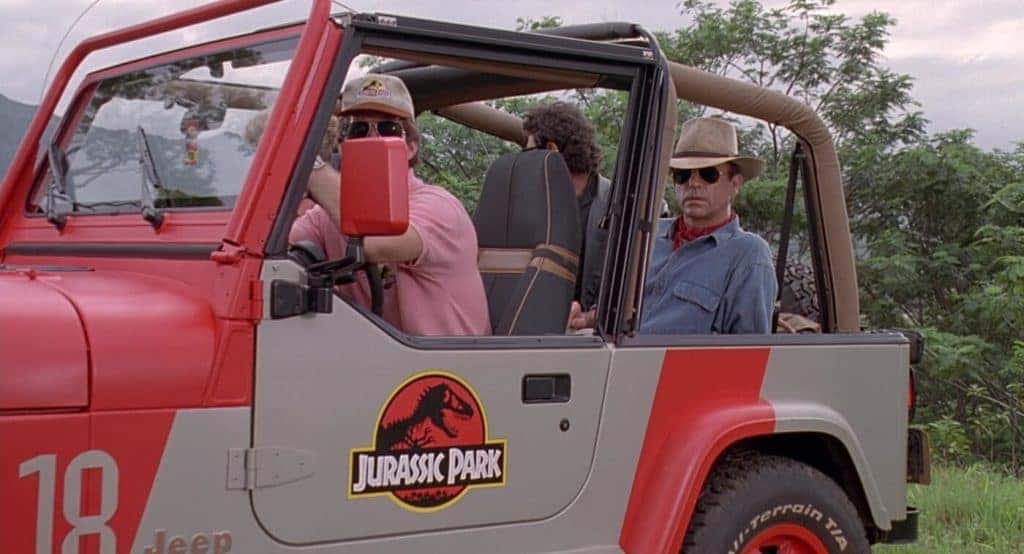 Jurassic Park Jeep
Jurassic Park isn't only one of the highest-grossing movies of all time, it's also a film that gave us one of the most iconic and influential versions of the Jeep Wrangler as the Jurassic Park staff vehicle. We wouldn't be surprised if current Wrangler owners often struggle with customizing their vehicles in this fashion, and New Orleans engineering student Michael Adams was one of those who couldn't resist. He made his customization permanent and not so much a Halloween costume when Adams turned to a local body shop for assistance in transforming his 2003 stock Jeep Wrangler into the iconic vehicle from the movie.
The body shop worked to replicate the red and sand beige paint job, added a light bar, a radio antenna, and attached the iconic decal to the doors of the vehicle to complete the look. Adams knows he turns heads wherever he goes thanks to his Wrangler, and he's put this attention-grabbing Jeep to good use – he drives the vehicle to special events where he charges people a small $1 donation to pose for a picture with the Jeep. His proceeds are then subsequently donated to a hospice foundation. The Jurassic Park Jeep might be a little trickier to recreate this Halloween, but some red and sand beige vinyl and a few decals can easily get the job done.
Be sure to share your spooky creations with us on Hollywood Chrysler Jeep social media after you've attended your own trunk-or-treat event!
Photo Source/Copyright: newswheel.com & jurassicoutpost.com & cars.com