Hollywood Chrysler Jeep Brings The "Give a Dog a Job" Campaign Local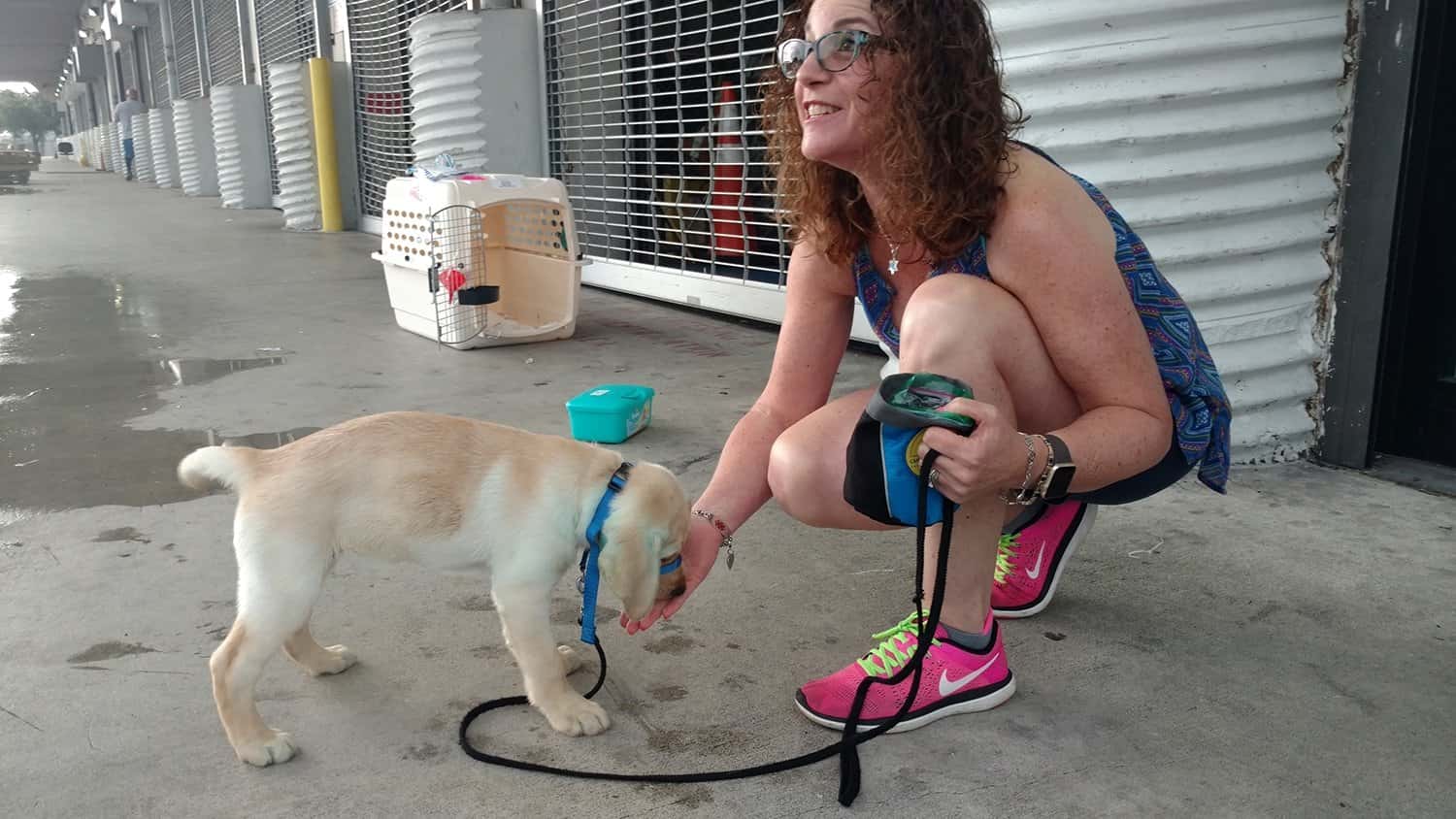 A few months ago, Fiat Chrysler Automobiles announced a new product, the BraunAbility Chrysler Pacifica, and around the same time they also partnered up with Canine Companions for Independence to start a new initiative, the 'Give a Dog a Job' campaign, and that got us thinking …
Canine Companions for Independence is a national non-profit organization that gives children, veterans and adults with disabilities an assistance dog to help the individual enhance their life and help them achieve greater independence. Florida has two Canine Companions for Independence chapters and Hollywood Chrysler Jeep has partnered up with the South Florida Chapter to help bring awareness and assist in raising funds.
Additionally, like the Chrysler Give a Dog a Job campaign starring the PacifiPuppy, Foley, Hollywood Chrysler Jeep is giving the local South Florida community a chance to follow a yellow lab puppy named Prue on her journey to becoming a service dog. Each month we'll be updating our audience with photos and the progress Prue has made on her learning journey. We will also be hosting a couple fundraisers in which proceeds will be donated to the Canine Companions for Independence. Stay tuned for more information and updates on our Facebook! In the meantime, meet Prue.
Meet Prue
Prue is a 8-week-old yellow labrador retriever puppy and she meets her trainer for the first time today! After the 18-21 months of training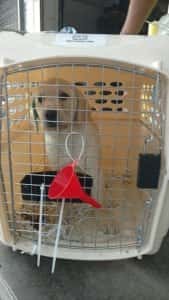 with her first trainer, Prue then goes into advanced training for 6-12 months. Throughout Prue's training she will learn a variety of methods and ways to assist her owner in several aspects of life. The first skills Prue will start learning is her name, to make eye contact with her owner when called followed by walking on a leash.
About Canine Companions for Independence
Canine Companions for Independence is a non-profit organization founded in 1975. The non-profit organization provides people with disabilities highly trained assistance dogs, which provide their owners with ongoing support, independence and companionship. Canine Companion for Independence provides a person with a disability free of charge, but to raise, train, place and support a certified assistance dog amounts to a $50,000 investment, so donations are always needed. Followers can donate at www.driveindependence.org and for more information about the non-profit organization, visit cci.org or call 1-800-572-BARK (2275).]
About the BraunAbility Chrysler Pacifica
With the help of BraunAbility, Chrysler was able to produce and introduce the new BraunAbility Chrysler Pacifica this year.  The BraunAbility Chrysler Pacifica features patent-pending AccessAbility technology, effectively creating the largest interior space, as well as the widest door opening and side-entry ramp in the industry. These engineering breakthroughs ensure superior maneuverability and improved ease of entry and exit for wheelchair users.
Hollywood Chrysler Jeep is proud to offer the BraunAbility and work with any customer interested in getting one. If you would like one, reach out to us at 954-342-5070.