Jeep Events in 2018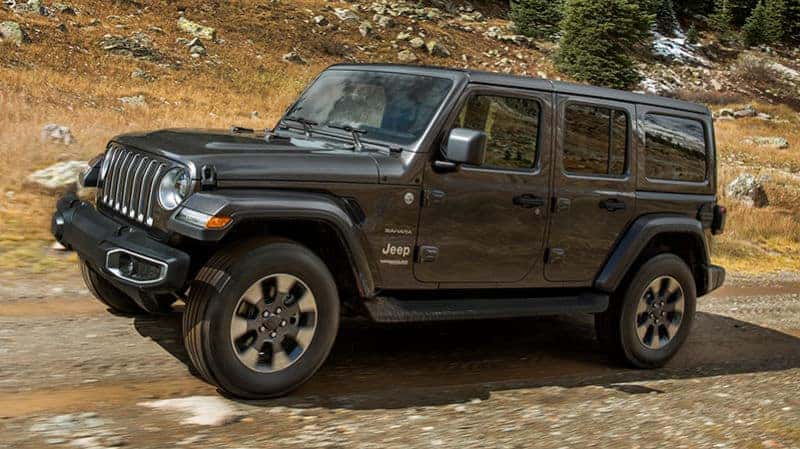 For owners of any Jeep vehicle, new or old, there's a prestige of owning an American-made, adventure vehicle like a Jeep. A sense of pride in owning an any-terrain, off road capable vehicle, luckily those that have a Jeep know what that's like and can celebrate year round with events and scheduled off-road drives. This year is no different with events happening all over the state.
2018 Easter Jeep Safari
As far as Jeep events go, there are none bigger than the largest Jeep event in the world. With trails that begin as early at 8am through 10am, consisting of trails through Moab, Utah through a 9 day long trail that costs $50 a day. Signing up can be done online to register as many Jeeps are expected to go off roading. Hosted by Red Rock 4-Wheelers Inc, they are one of the local four wheel drive clubs of Moab.
Jeep Beach
Every year at the World's Most Famous Beach, Daytona Beach, Florida, an event known as Jeep Beach takes over. From April 24-29, 2018 Jeepers head to Daytona for a fun and adventure fueled time with events, activities and Jeep parts and accessories. From new Jeep Wranglers to Jeep Grand Cherokees and everything in between, fans of the Jeep brand from around the world take part in this event.
Registration for this event will be happening soon as locals and tourists are also contributing to various drives and national charities. From fireworks to Jeep events like the Jeep Specific Vendor Show and Silent Auction event, there's also Off Site Trail Rides and concerts.
If you've wanted to drive your Jeep through an obstacle course and potentially win, there's over $150,00 in prize money that is being offered during the 2018 Jeep Beach run. From Tuesday through Saturday in April, look no further than the Jeep Beach event in Daytona for Jeep fun.
Go Topless Day
For Jeep owners, a spring tradition 11 years in the making, on the 11th annual Go Topless Day! May 19th, 2018 is when all Jeep owners celebrate the return of warmer weather and sense of fun and adventure that comes during the summer time with owning a Jeep. This is a Jeep brand event that is hosted all over the world. Worldwide through various social media outlets, Jeep owners and participants are encouraged to post photos of their top down on their Jeep vehicle.
Clubs around the world can enjoy spending time on beaches, at parties, in parades and various social events to celebrate Jeep heritage and tradition.
South Florida Jeep Club
For those that want activities handled year round, there's the South Florida Jeep Club. Since 1982, this group, founded originally as the Plantation Jeep Club, has brought together all Jeep lovers of the enjoyment that comes from owning and using a Jeep vehicle. Since 2006, the name has changed to include all of South Florida as many followers were from all around the state and thus they became the South Florida Jeep Club.
4-wheeling campaigns take place all around the country, there's camping events and parades that celebrate their bond of Jeep, picnics and charity events for club members. At only $35 to sign up for a year, there's a lot included in joining this club. Membership in off-road associates and the road towards lifetime membership are included. After 10 years of paying for membership, you are considered a lifetime member of the South Florida Jeep Club.
Considering To Buy a Jeep?
Whether you go with a new 2018 Jeep Grand Cherokee or a new 2018 Jeep Wrangler, you can't go wrong when you buy from Hollywood Chrysler Jeep. We love the new features that come from the upgraded technology to improved designs and 4×4 capabilities in the new 2018 Jeep Wrangler. As with any Jeep, you will find a powerful vehicle that can handle any menacing path with ease.
And if you want to modify your current Jeep or future Jeep vehicle, our servicing department is happy to help you out. Not every Jeep vehicle is capable of off road driving without proper guidance and modifications. We recommend finding out what you can do to modify your Jeep vehicle before going to Jeep Beach on to any Jeep event or off road activity.