Jeep Grand Cherokee L, Wagoneer & Grand Wagoneer Get Recognition From Newsweek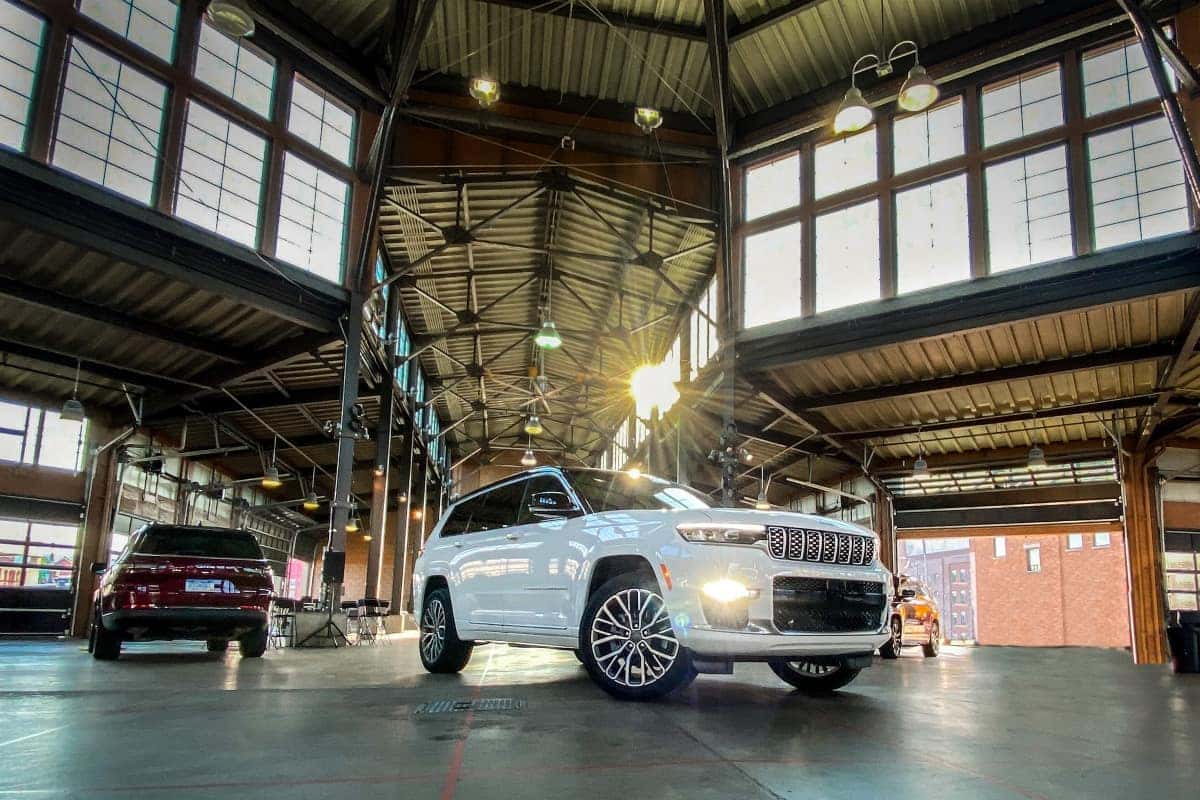 Jeep, known for its iconic 4×4 prowess and legendary status over the last eight decades, was just recognized by Newsweek as having the Best SUV lineup in its 2021 Auto Awards. Newsweek deemed the 2021 Jeep Grand Cherokee L worthy of its Best Family SUV award thanks to its unique features and family-appealing attributes sought during vehicle evaluations. Newsweek specifically singled out the Grand Cherokee L's spacious third-row, next-generation technologies, and innovative infotainment system when awarding the model.
"The Jeep Grand Cherokee L does more than expand the Grand Cherokee family. It elevates the three-row SUV experience, making it possible to transport family members in comfort and style thanks to an outstanding list of standard and available features paired with classic Jeep 4×4 capability," said Eileen Falkneberg-Hull, Senior Editor of Autos for Newsweek.
2021 Jeep Grand Cherokee L
Continuing its legacy as the most awarded SUV ever, the Grand Cherokee L breaks new ground as it offers seating for up to seven for the first time in its history. The newly-minted third-row passenger space is paired up with plenty of convenience features that eventually granted the Grand Cherokee L an edge in Newsweek's rankings. Premium, both in its styling and craftsmanship, the Grand Cherokee L offers buyers over 110 advanced safety and security features, including 360-degree surround view, night vision cameras, and advanced driver-assist systems.
Additional segment-leading features include 10-inch digital screens, rear-seat monitoring camera, windshield head-up display, and an available 19-speaker McIntosh premium audio system, as well as class-leading USB ports that keep the entire family connected.
2022 Jeep Wagoneer & Grand Wagoneer
Touted as the premium extension of the Jeep brand, the latest offerings come in the form of the 2022 Wagoneer and Grand Wagoneer models. Premium SUV interiors, elegant style, modern-day features and appointments, and meticulously crafted finishes can all be found on the Wagoneer and Grand Wagoneer. Designed to support active customers and their respective lifestyles, the Wagoneer and Grand Wagoneer offer best-in-class overall passenger volume, third-row headroom, second- and third-row legroom, most cargo volume behind the third row, and total volume.
"The Wagoneer brand is back, bringing with it a new way to experience full-size three-row SUVs. The Wagoneer and Grand Wagoneer punch above their price tag weight, delivering the types of features, capability, and design that families are seeking. On top of that, both models are so incredibly easy to drive," said Eileen Falkneberg-Hull.
Don't wait any longer, experience the all-new Grand Cherokee L, Wagoneer, and Grand Wagoneer here at Hollywood Chrysler Jeep. Let The Jeep Experts guide you through your next vehicle purchase as you get familiar with the latest from Jeep. Follow Hollywood Chrysler Jeep on social media and stay up to date with the latest Jeep news and offers.
Photo Source/Copyright: Stellantis