The World's Fastest Jeep Grand Cherokee is Not a Trackhawk!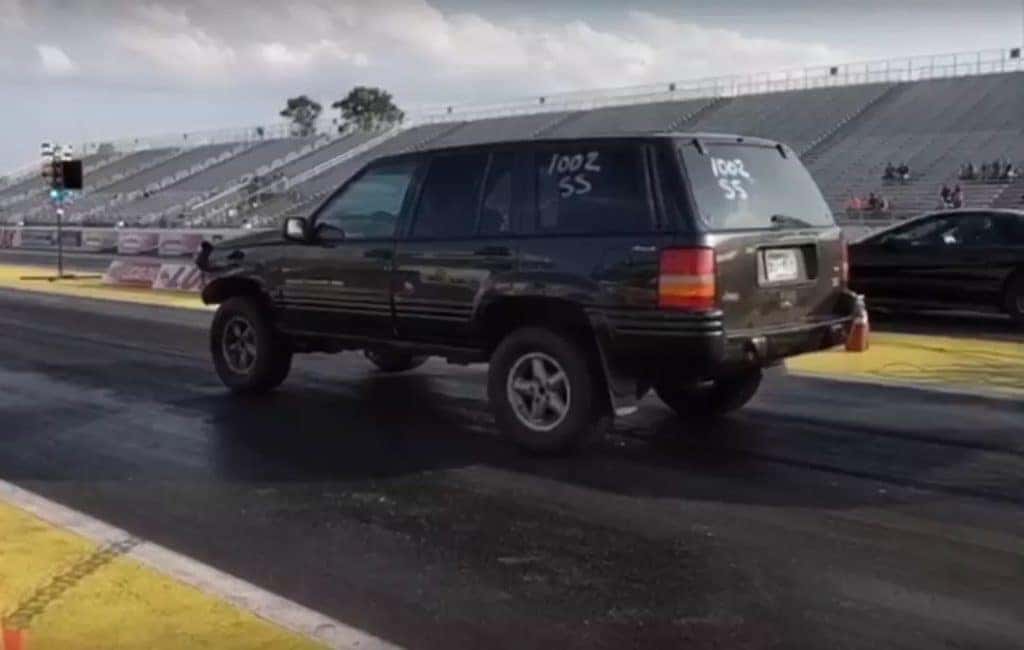 Photo Source/Copyright: www.thedrive.com
When the words "fast" and "Grand Cherokee" are mentioned in the same sentence, it would make sense that our first thoughts would be the Hellcat-powered Jeep Grand Cherokee Trackhawk. With a supercharged 6.2-liter V8 capable of producing 707 horsepower, an 8-speed automatic transmission, and an 11.6 second quarter-mile, it is no question that the Trackhawk has shattered records and left its mark on the performance SUV world. But any true fan of performance vehicles knows that these records are meant to be broken. Vehicles can always be faster and they don't necessarily need to look pretty either. The team at MSP Motorsports took this to heart when they built the world's first Jeep capable of beating the Trackhawk's quarter-mile.
Unleash the Beast
Say 'hello' to the "EEP." A 1990's Jeep Grand Cherokee ZJ that has been built to outperform the pinnacle of SUV performance. With no headlights, no grille, no front bumper, a sheet-metal hood scoop and holes in the front fender for an abbreviated exhaust – this old school Jeep may not adhere to modern automotive beauty standards, but it's way faster than a Trackhawk.
This is not the world's only sub eleven-second Jeep Grand Cherokee ZJ either, but the team at MSP claim it's the fastest! The previous Jeep quarter-mile world record was held at 10.8 seconds by a supercharged 408 cubic inch stroker with an added shot of nitrous. That's insanely fast! But no match for the naturally-aspirated 387 stroker EEP, sans boost, which was able to run the quarter-mile with a 10.756 time.
Running an impressive quarter-mile with no boost is always thrilling but what happens when you take a freakishly fast Jeep and add some nitrous to the equation? Well, with a 150hp shot the EEP was able to clock a 9.87 second run at just under 137 miles per hour. That's nearly as fast as the Dodge Demon!
We're pretty sure this record is going to stand for quite some time. Probably until those daredevils at MSP decide to add more nitrous, more cubic inches, or a supercharger to this beast!
We may not have the world's fastest Grand Cherokee ZJ available, but we definitely have the next best thing! Browse our Jeep Grand Cherokee and Jeep Trackhawk inventory from The Jeep Experts and be sure to let us know your thoughts about the EEP on our social media page. Check out the video below to see the EEP in action!